Trees don't care if I am busy, nor does the wind. It's autumn now and the show will go on with or without me.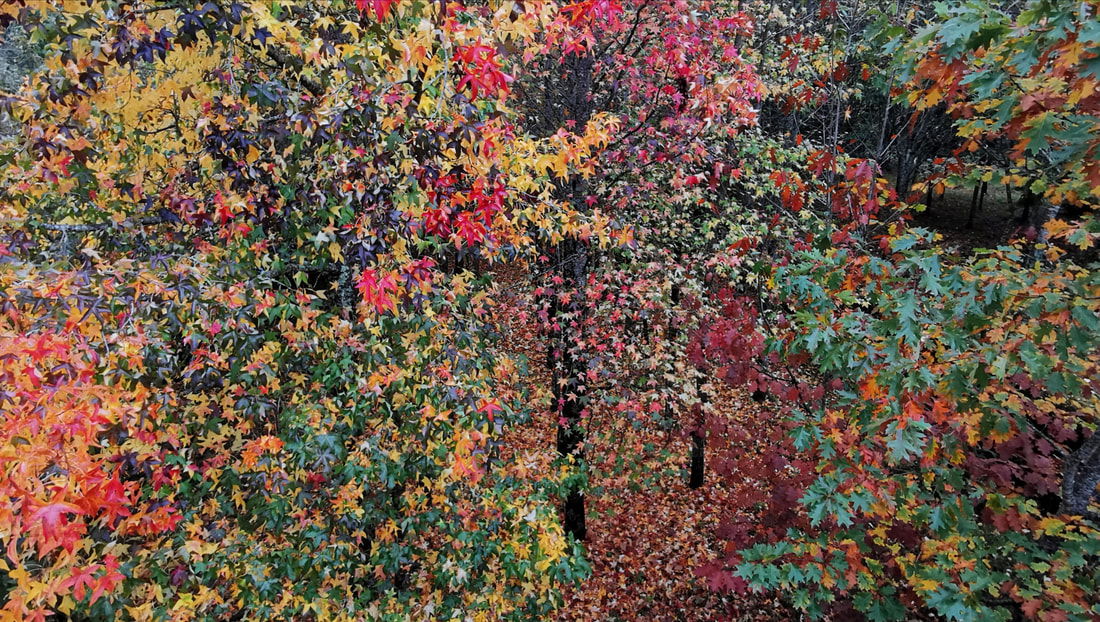 north Portugal, 2019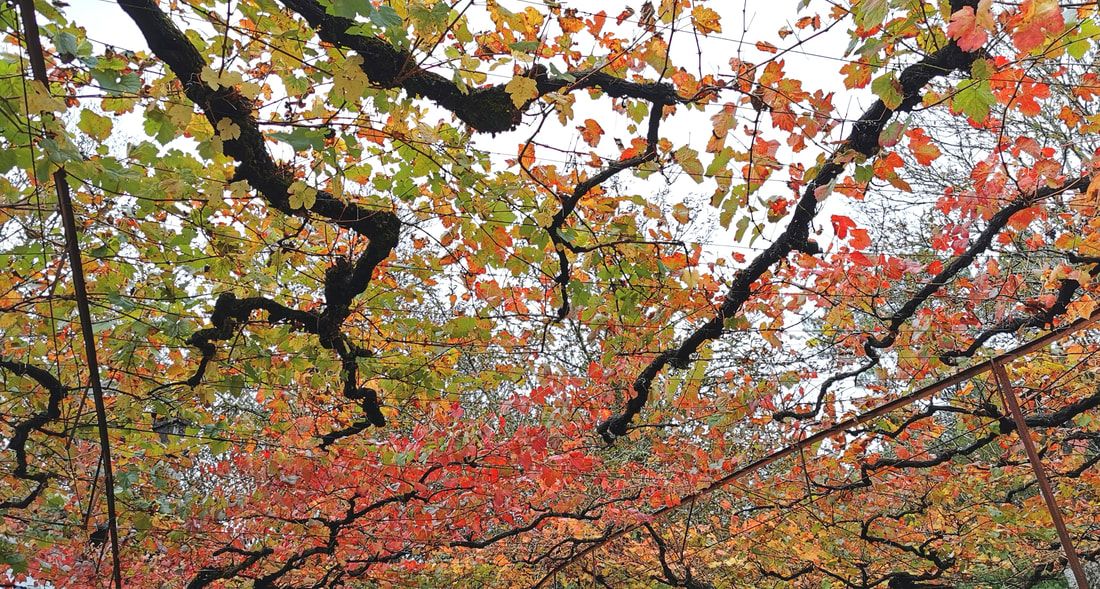 In our village, North Portugal 2019
Unfinished jobs like re-building a raised bed for the winter vegetables can wait. "Take your time" is replaced by "Take your time". It is a good season to practice this choice.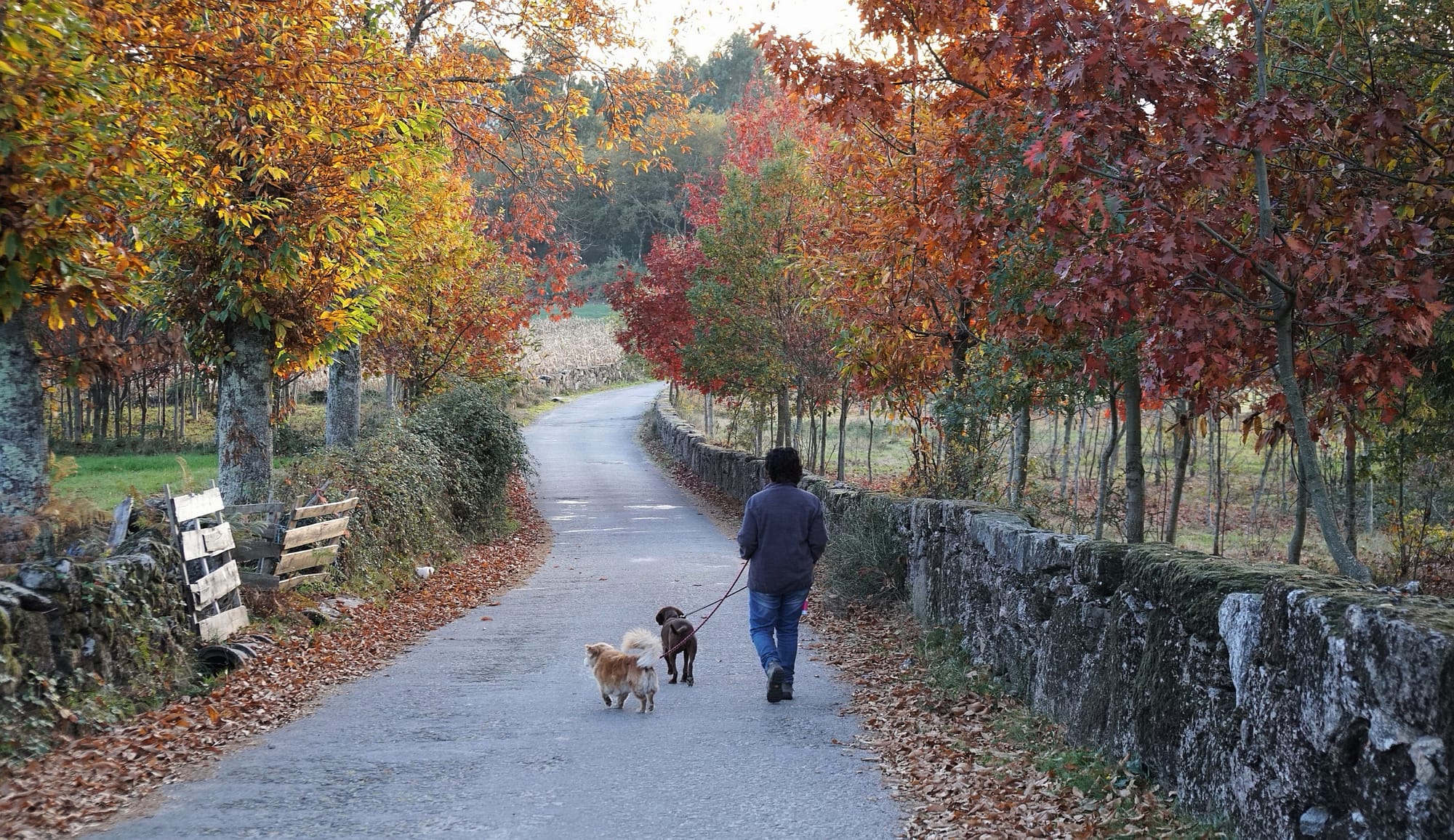 north Portugal 2017We rented our first house in north Portugal from July till the end of November because of the fall. The description in TripAdvisor, where I found the house, did not include any details about the trees in the area, but it was one of our first questions to the house owner, six months before we arrived. We wanted a forest landscape, not Eucalyptus or Pine plantations.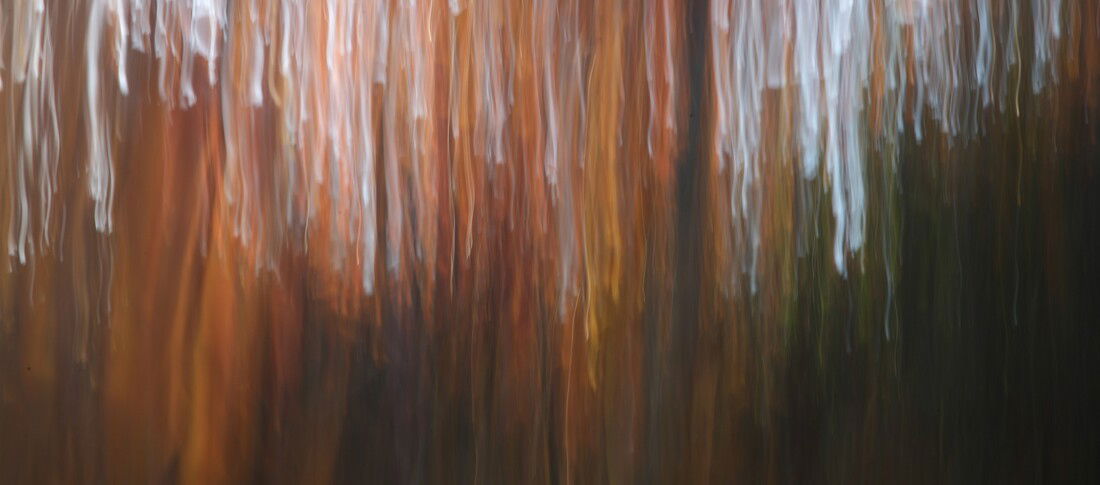 Autumn pallet, Israel 2006. From my book "Field of Vision"
The rich color palette of Israel's nature hardly includes these colors. I remember standing in front of a tree shedding its leaves while I photographed. "What a lesson," I thought, a whole season of "letting go". How natural it is for trees to not be attached when necessary. I held the camera like a pencil, mimicking the movement of the leaves.
"I must see the colors of real autumn leaves to nourish my soul and also for my book", I shared my urge with Sharon.
The following week, we went to north Italy. It felt like drinking water after a long walk in the desert.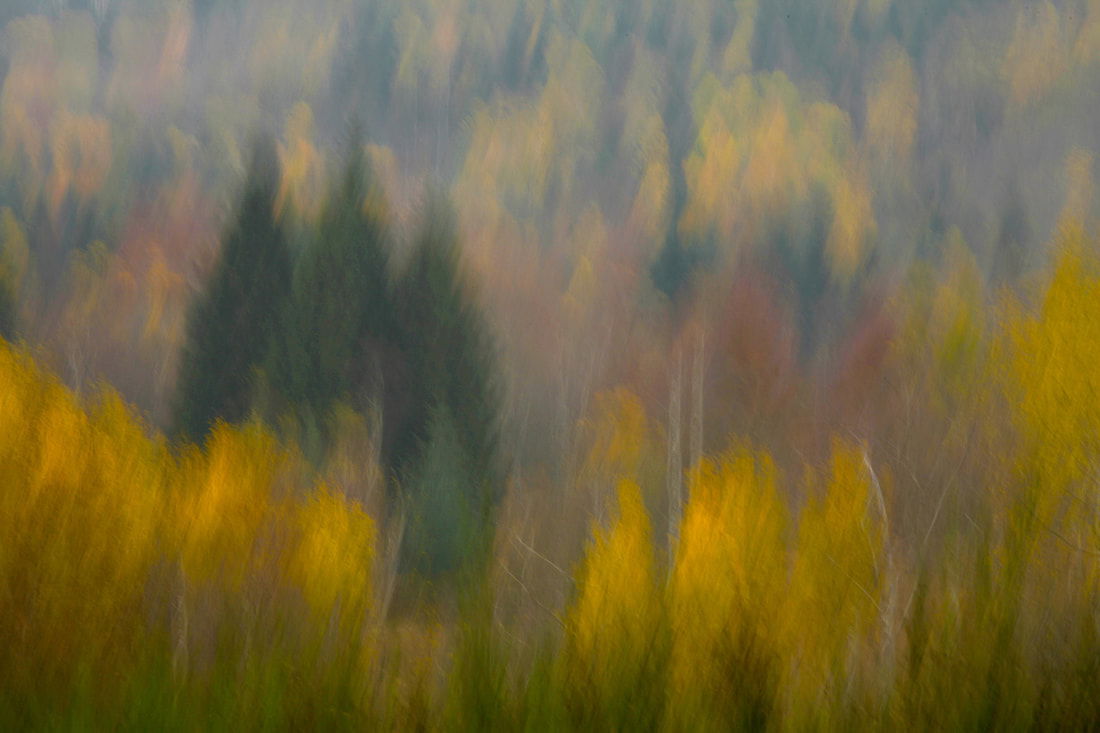 Autumn pallet, Italy 2007.Field of vision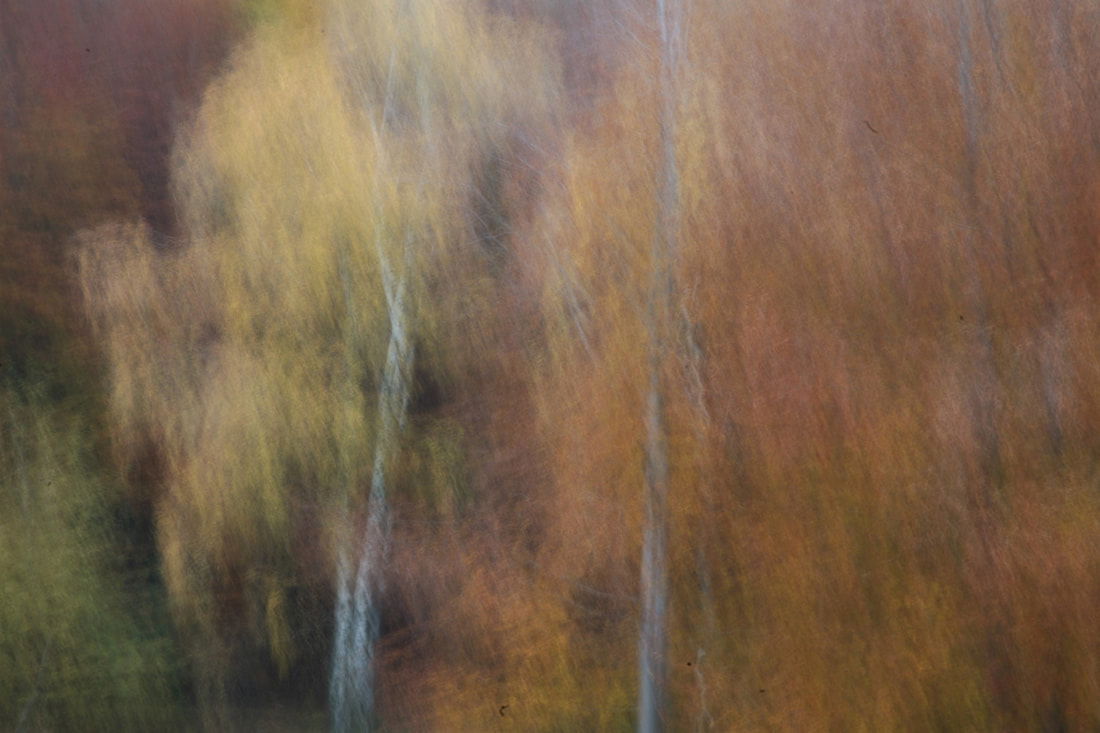 Autumn Pallet. Italy 2007. Field of VisionThis natural phenomenon of the shedding of leaves makes people get out of the house. A Google search for "Best fall places to visit" yielded 4,020,000,000 results and 19,700,000 results for "Best autumn foliage places to visit". Maybe the gap reflects the difference between dreamers and planners. I dream about driving through a forest landscape of autumn foliage, to experience what nature is able to create with three primary colors, a palette, a huge green canvas, a thermometer and eons of practice.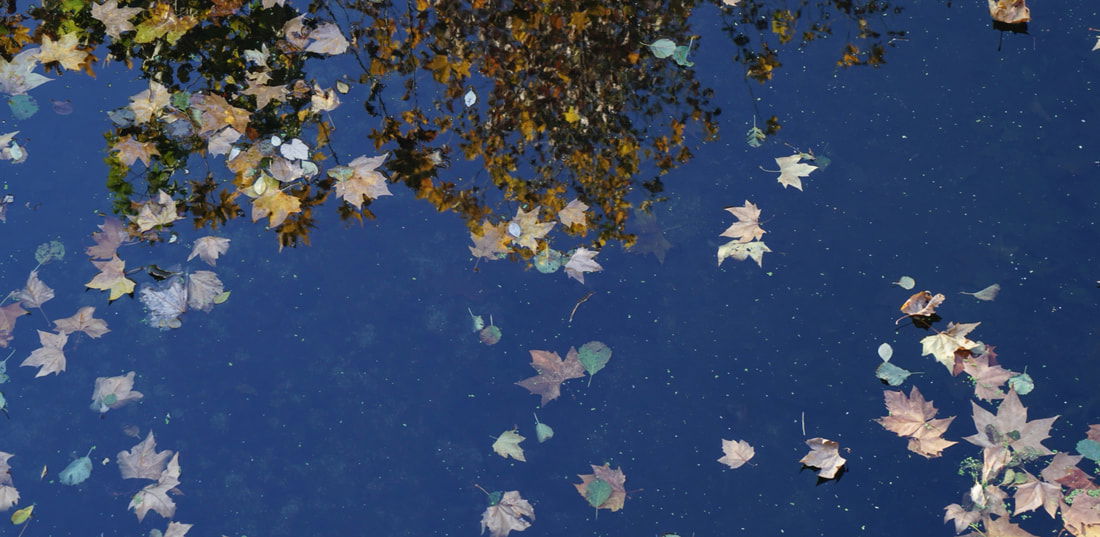 North Portugal, 2017
The rain hasn't stopped for several days. I read again one of my favorite poems by Fernando Pesoa and go to create a Portuguese pallet.
Se imagino, vejo.
Que mais faço eu se viajo?
Só a fraqueza extrema da imaginação justifica que se tenha que deslocar para sentir. "
Livro Do Desassossego
Fernando Pessoa
---
If I imagine, I see.
What more do I do when I travel?
Only extreme poverty of the imagination justifies having to travel to feel.
The Book of Disquiet by
Fernando Pessoa.
---
מה שאני מדמיין אני רואה
מה יותר מזה אני עושה כשאני נוסע?
רק חולשה קיצונית של הדמיון מצדיקה שינוי מקום לשם שינוי תחושה.
ספר אי הנחת
פרננדו פסואה
---